Bula Vinaka
Welcome to Namosi Joint Venture
The Namosi Joint Venture (NJV) is exploring for mineral resources in the Namosi and Naitasiri provinces approximately 30 kilometres west of Suva.
No mining is currently taking place.
Exploration activities have been focused on two ore bodies in the Waisoi area in the Namosi Province which contain copper, gold, and molybdenum. Highly prospective copper and gold mineral deposits have also been identified in the Waivaka Corridor and other areas.
The Waisoi Project is in the exploration and pre-feasibility stage which involves a considerable amount of drilling, technical studies, community consultation and stakeholder engagement.
Mining will not commence at Waisoi unless the Government approves a mine to be built and issues a mining lease. The NJV will then decide if the Waisoi mine can be developed and operated economically and at an appropriate environmental, social and safety standard.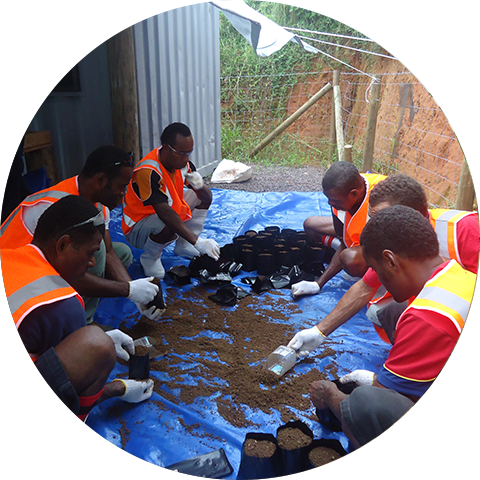 We Value..
Caring about people
Keeping people safe and healthy and respecting our communities and the environment.
Innovation and problem solving
Challenging convention and finding a better way.
---
Integrity and honesty
Doing what we say we will do, and doing the right thing
High-performance
Seeking high performance in ourselves and others.
Working together
Having shared goals and helping one another to achieve them.
Latest News